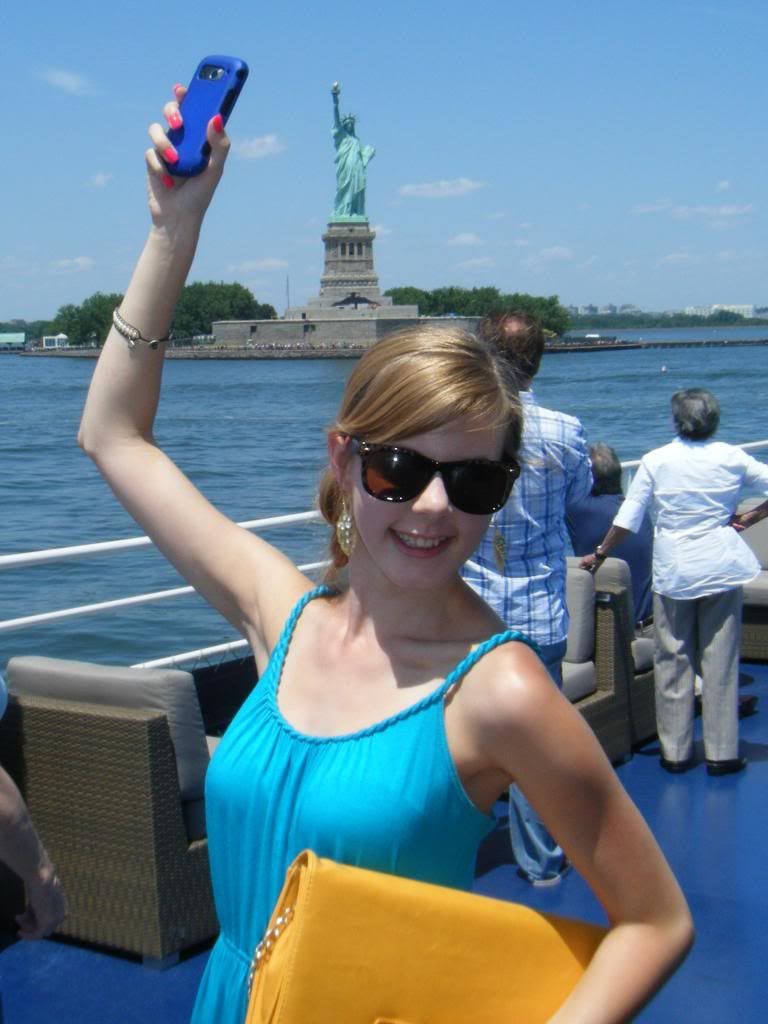 What is your favorite reason to be a blogger?
I like the creative process; coming up with ideas, writing, photography, and web design. It keeps my eyes open to all the beautiful things in this world.
What major city is closest to you?
Does New York City influence or help shape your style, your blog, and/or your personality?
Definitely my style. New York is such a hub of different styles and tastes, yet it all comes together to create a look that is uniquely here. The streetstyle is amazing, I'll see someone who looks fantastic, then go home and recreate the outfit.

I think New York has also influenced my personality, everyone is going going going, it keeps me motivated to always push farther and accomplish more, there's never enough time in the day!
What can we expect from Undeniably, me. in the next coming months?
Stories of my daily adventures, tips to living on your own (as I figure them out!), fashion and style posts, and lots of DIY projects!
Who are your Fashion/Makeup Icons?
I love Kate Moss. She is just always and forever chic.
If you could live anywhere in the world where would you be and why?
This is the kind of question someone like me can't answer. I'd like to travel and live all over the world - some key places are Australia, Italy, and Egypt. That being said, I feel like New York will always be my home. If I were to choose any place to live NOW, it would probably be the East Village, or Brooklyn. Any place where so many creatives come together is where I want to be!
What other blogs would you like to see spotlighted on Nicole's Revolution?
Oh there's so many! One I'm currently loving is http://smartgirlstyle.blogspot.com/ - she has such great home decor ideas.
Fun Question: You have been given $500,000. What would you do with it?
Buy a pair of amazing shoes. Then probably put the rest into some sort of interest accumulating account. I know, boring.
Thank you to Undeniably, me. for her interview!
Would you like to be spotlighted? Fill this
form
out!